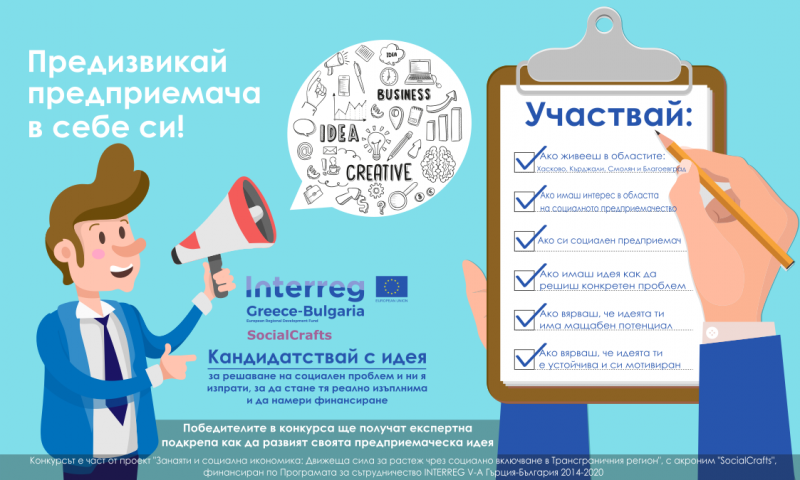 Apply with an innovative entrepreneurial idea to solve a social problem and send it to us to make it really feasible and find financing.
If you have an idea how to solve a specific problem, if you are highly motivated and believe that your idea is sustainable and has a great potential, you have the opportunity to get involved in our project and to help both yourself and those for whom you do it.
You will have the opportunity to understand the ways to create Social Startup, get support for developing your idea and get inspiration from other young entrepreneurs and experts in a variety of fields. Apply until 15 April 2019 17:00.
https://goo.gl/forms/yJbtVJ6ALvYCZFVQ2